Welcome to the Saint Leonard Volunteer Fire Department and Rescue Squad's Official Website.
The Saint Leonard Volunteer Fire Department is a 100% Volunteer Department providing Fire, Rescue, and Emergency Medical Services to the residents and visitors of Calvert County, Maryland. Saint Leonard is located in the center of the southern half of Calvert County and is situated between the Patuxent River and the Chesapeake Bay. Our first due area encompasses approximately 40 square miles, which is nearly two-thirds the size of Washington, DC. Our members contribute countless hours to training and the maintenance of our equipment and apparatus while responding to over 2,000 fire and EMS calls annually.
All Volunteer, All the time... Pride is our pay...

2018 Concert Series
The members of the St. Leonard Volunteer Fire Department are pleased to announce the return of the 2018 Concert Series. Our Concert Series raises funds to support the fire, rescue, and EMS services that we provide to our community and its neighbors.
Friday, May 25

Saturday, July 21

Friday, August 17

Dustin Lynch
w/ Special Guests
Jordan Davis and Tyler Rich


Tickets Now On Sale

All American Rejects




Tickets Now On Sale

Billy Currington
w/ Special Guests
LOCASH


Tickets Now On Sale
Visit the Concert Series pages for pricing and more information...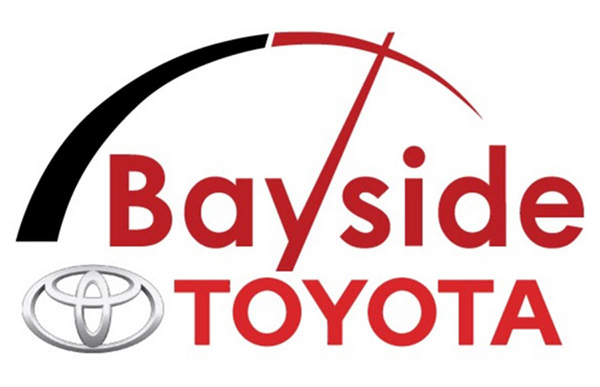 Grocery Auction
Please join us for a fun and exciting auction! Always great deals - lots of fun!
Saturday, March 24, 2018 - 6 PM at St. Leonard Volunteer Fire Department - 200 Calvert Beach Road St. Leonard, MD
(Proceeds to benefit St. Leonard VFD)
TERMS: Cash, Check, Credit Cards Accepted. Ten percent buyer's premium. (Additional credit card fee may apply).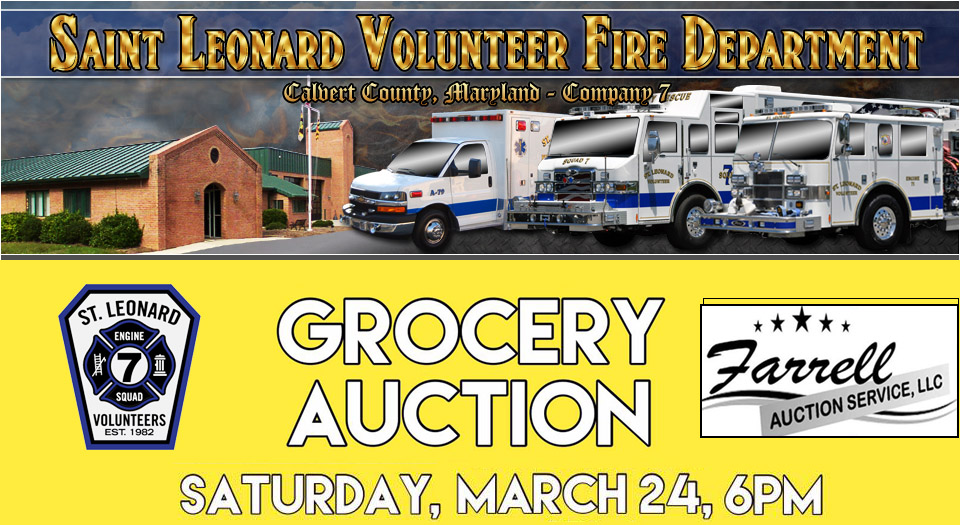 Building Fire In Benedict

Deputy Chief - Fire Raleigh Midkiff III, April 19

On April 19th the engine company was alerted for a building fire in Benedict. Engine 72 (FF L. Culbert) and Dep Chief Midkiff responded immediately. Units from Charles County arrived on the scene to find a restaurant with heavy fire throughout. Hughesville's Assistant Chief established the Benedict command and advised all units that this was going to be a defensive fire. Eng 72 arrived as the ... (Full Story & Photos)

First Due Box

Deputy Chief - Fire Raleigh Midkiff III, April 18

On April 18 units from Co. 7 were dispatched to 4965 Saint Leonard Rd. for the building fire. Engine 72 (Dep Chief Midkiff), Engine 71 (FF Combs), Tanker 7 (FF Garner), Amb 77 (EMT Schooley) all responded immediately. Engine 72 arrived on the scene to find a single story middle of the row commercial building with smoke showing. Eng 72 reversed laid to the hydrant and crews advanced a attack line ... (Full Story & Photos)

It's a Boy !

Deputy Chief - EMS Michelle Weems, April 03

On Saturday March 17th (St. Patrick's Day) at approximately 2130hrs Co. 7 units were alerted to a residence in the 709 box for the OB patient with a prolapsed umbilical cord. Ambulance 78 staffed by EMT Stacy Schooley, Driver Dave Harris & Aid Robin Sikorski responded, As well as Deputy Chief EMS Michelle Weems & Chief Ricky Weems from home. Units arrived on the scene simultaneously and entered the ... (Full Story & Photos)



Best Thank-You card EVER!!


Rousby Hall Road House Fire

Assistant Chief Thomas Buckmaster, March 25

On March 25th, 2018 at approximately 0807 hours, the St. Leonard Volunteers were alerted to the 12400 block of Rousby Hall Road for the house fire. Engine 71 and Tanker 7 immediately responded. En-route to the call the Control Center notified units that they were receiving multiple calls for smoke in the area and fire present. 1st arriving units from Solomons VRSFD then gave an initial report of ... (Full Story & Photos)


SLVFD Members participate in Scott Firefighter Stair Climb

Assistant Chief Thomas Buckmaster, March 12

This past weekend St. Leonard Volunteer Fire Department members Chris Sleeper and Blake Hosselrode participated in the annual Scott Firefighter Stair Climb located at the Columbia Center in downtown Seattle, Washington.

At 788 feet of vertical elevation, the Columbia Center stands as the second tallest building west of the Mississippi, and the tallest in Seattle. It takes 69 flights of stairs and ... (Full Story & Photos)

Your feedback is important to us! Feel free to sign the guestbook.